April is a wonderful month for celebrating the outdoors with Earth Day last weekend and Arbor Day today. Read up on the history of Arbor Day below, and enjoy some quotes, photos, and thoughts from the Schnetz Landscape team.
"Why are there trees I never walk under but large and melodious thoughts descend upon me?" -Walt Whitman
At 4,841 years old, this ancient bristlecone pine is the oldest known non-clonal organism on Earth. Located in the White Mountains of California, in Inyo National Forest, Methuselah's exact location is kept a close secret in order to protect it from the public. 
Rebecca
Sales-Design-Estimator
As a native Nebraskan, I remember celebrating Arbor Day when growing up in a small rural community. Yes, we DID actually plant trees on Arbor Day! I remember our class selecting a tree, digging the hole in front of the school and then planting the tree.
Darcy Brandon
Landscape Architect
Flying Trees!

Nick installs a lot of big trees into difficult spaces. Because they add so much, they are worth the effort.
Nick Armitage
Construction Manager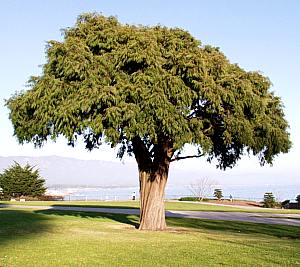 "I love the fresh peppermint aroma of the long dark green leaves and the beautiful, drooping willow-like structure of the Peppermint Tree".
Greg Sacks
Construction Sales and Engineer
I always think how profoundly meaningful it is that the trees that are of such exquisite value to each of us, individually, for their shade and their leafy green beauty and their spiritual comforts; who doesn't love trees?!? They also play such a real, and increasingly critical, role in achieving the balance of atmospheric gases that keep the world viable and livable for us all, globally.
Mark Matson
Fine Gardening Relationship Manager